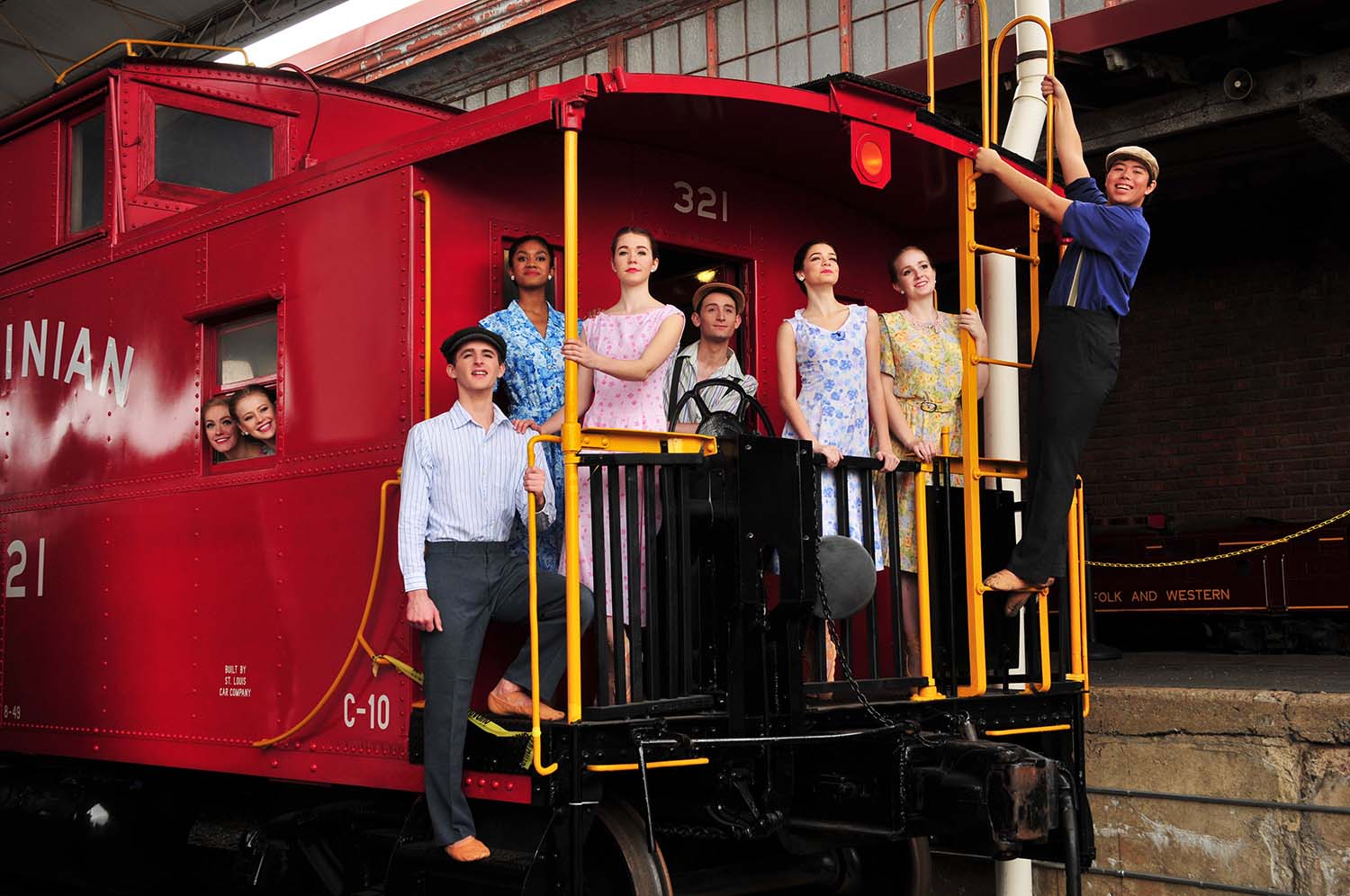 Intrigued by the by the rail history of the Roanoke region and its influence on emigration to Roanoke, SVB's Artistic Director, Pedro Szalay, created TIES. This full-length ballet, with original LIVE music by David Austin, had its debut in 2008 and was extremely well received in our railroad community!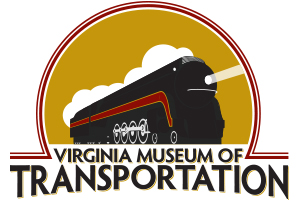 This ballet focuses on the relationships of people…The dreamers, laborers, and witnesses who chose to stay in or come to Big Lick, the Magic City, the Star City, now the Roanoke Valley.  Our costume changes will flit through history like the children, parents, and grandparents of O. Winston Link's photographs.
Relationships will develop and dissolve throughout the choreography like the spirits that rise, suffuse, and integrate into the earth that is this Valley. Their spirits grew out of dreams, cold steely labor, disappointments, and victories. Watch the passengers and the trains with their trails of steam and imagine them to be the spirit of the tough, gritty people who brought the clanging steel carts to our days and nights. Thank you to the Virginia Museum of Transportation for sharing their ideas and railroad history!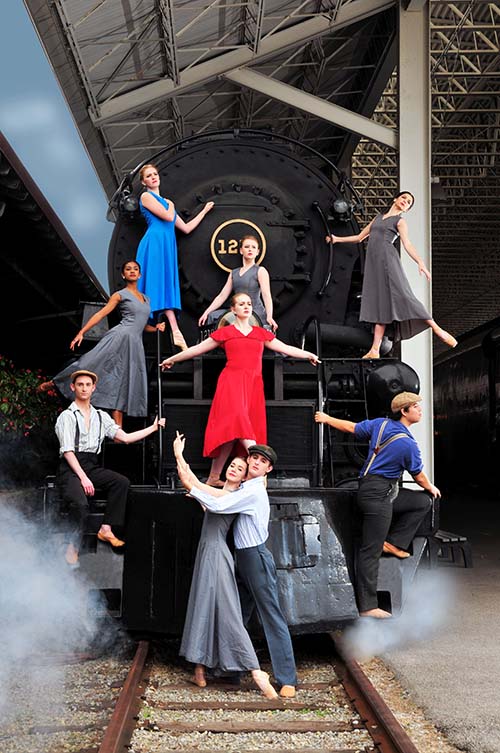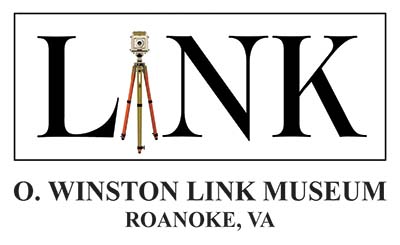 Support SVB