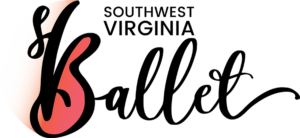 Celebrating 30 years of dance, 1990-2020
Pre-Professional Dance Company
About
OUR MISSION
Since 1990
Our mission is to make the performing arts experience available to all ages from all walks of life through full-length productions of varied repertoire including classical ballet, contemporary, and new works. Southwest Virginia Ballet provides, free of charge, the highest quality of pre-professional training possible to young dancers and promotes cultural enrichment and awareness to the art of dance. SVB is committed to offering outreach opportunities for under-served and at-risk children and adults from across Southwest Virginia.
Events
Serving Southwest Virginia
CLASSES & PERFORMANCES
While SVB is best known for The Nutcracker, the company performs at events throughout the region. The company comes together for weekend training and rehearsals while taking a minimum number of classes at their home studios.
Apply
Free of Charge
OPEN TO ALL DANCERS
Dancers explore many dance forms, including Classical & Contemporary Ballet, Modern and Jazz with some of Virginia's most talented choreographers.
Dancers represent schools from across Southwest Virginia
A COMMUNITY of DANCE
Excellence in pre-professional, youth dance with artistic, instructional, and performance opportunities and achieving regional, national, and international recognition.